The picturesque Lichfield Rugby Club provided the ideal backdrop for the Rugby World Cup 2023 opening games. Bathed in sunlight, the club's grounds, set the stage for a memorable rugby extravaganza. We were there most of Saturday as four opening games took place.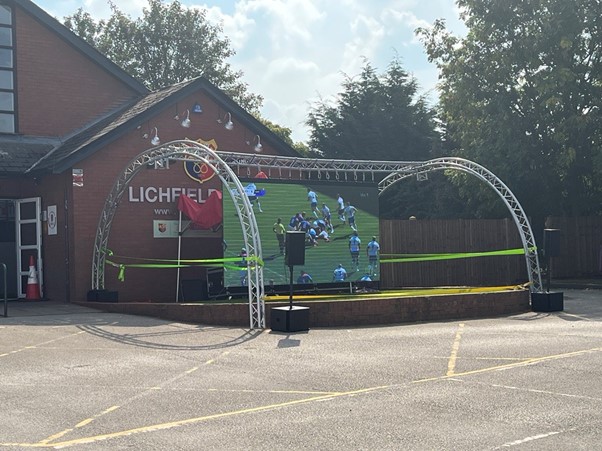 As a company, we are immensely grateful for the opportunity to contribute to the Rugby World Cup 2023 experience in Lichfield. Being able to bring people together, create lasting memories, and witness the elation of Ireland's victory topped the weekend off.
We'd like to extend our heartfelt thanks to everyone who joined us at the Lichfield Rugby Club this weekend. Your enthusiasm and support made this event truly special.
Here's to a fantastic Rugby World Cup 2023! 🏉🌟